Let's Build a Membership site Your Members Won't Want to Leave
You don't need to wait months or spend a fortune to get your membership site built.
This package is perfect for you if you need a branded membership site with a solid foundation that can grow as your business grows and where you have full control.
Ready to Generate Recurring Revenues?
Listen to what our clients say: Alicia Streger: First call Feb 21st 2019, three weeks later hundreds of members and multiple 5-figure/month added to her monthly revenues!
SELL FROM WITHIN
Offer online courses, recurring memberships, one-on-one services or all three!
Accept payments, manage cart abandonment, offer trial periods and coupons

TEACH & ENGAGE
Through gamification and progress tracking, keep your members happy and engaged.
You have multiple offers? Get your members to purchase more from you from the inside!
SCALE
A WordPress site that will grow as your business grows. Add more courses, a coaching area, a recurring subscription area, the possibilities are endless and you have FULL CONTROL.
Why work with us? Because we have no competition
(and you should not have any either).
We stand out because bulding membership programs is all that we do. We have helped over 200 membership site owners generate recurring revenues and create communities online that make an impact.
We have a pulse on what works and what doesn't work anymore and the market is changing fast..
We have also built unique feature that no-on else has in the AccessAlly community like the ability to mark videos as favorite or watch later, the ability to do a search within private notes and much more!
Why Influencers and Experts are choosing us and what they have to say about working with us:
It's so great to have someone you can trust for tech and projects… and also strategy for my membership program. You were able to guide me to make the right decisions for my model and what I wanted to do… which is priceless!
Thank you for all of your help! I wouldn't have been able to launch on time without you!
I like your attitude and communication skills. It was and still is a pleasure to interact with you. You are very competent in your field and it's reassuring to be assisted by you.
That you are competent, reliable and responsive, It was motivating to work with you!
Those in the membership are loving it. We have a TON of things going on now with events, and people jumping in to help the mission, so I know the membership will grow soon. It is at the core of my offerings, so while it is not at a great size yet, I KNOW it is key. Thank you again for your help and offering a solution to bring WordPress, DIVI, AccessAlly, and Infusionsoft together! Could not have done it without your platform.
Nathalie Doremieux is an AccessAlly™ Certified Partner and she provides incredible service and membership sites to our mutual clients. She always brings a positive approach to her work, she's super resourceful and she cares about her clients' success.
I would highly recommend working with Nathalie on your next course, membership, or web project. She's cracked the code on creating a streamlined membership site, and making sure that you can scale over time!
Joseph Giove – clinical hypnotist – Quit Smoking Online Method
I was so tired and frustrated by trying to pull it all together that I was ready to abandon the idea of having an online course that would compliment my medical practice.
The turnaround was so fast that I didn't even have time to get stressed about it.
I would recommend you to any practitioner that wants to offer an online course but doesn't have the time/energy/desire to build a membership site.
The responsiveness of the team was amazing. They delivered what was promised, when it was promised, and the ease of use of the product is even better than I anticipated.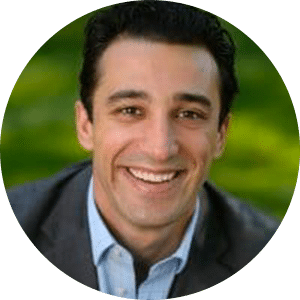 I'm now well on my way to setting up a gorgeous and highly functional site. What I liked best about working with Nathalie is the very straight forward process and the fact that it moved quickly. I now have a new core competency in building out a membership site. I would definitely recommend this service. Absolutely. I am involved in the National Speakers Association and will spread the word. This is a great process for getting your membership site up and running!
Running a successful web site can be a lot of work. Don't waste time on the tech stuff. Focus on what matters the most:
Servicing your current clients and attracting your 5 star prospects
A little about us, Nathalie & Olivier…
We starting building private secure member websites back in 1998 in the biotech industry. In 2006, we started our entrepreneurial journey building websites and memberships subscriptions for entrepreneurs. We saw a gap in the market for a WordPress solution that was easy to implement, robust and did not break the bank. The Membership Launch Box was born in January 2017 and already has over 200 live sites running.
The Membership Launch Box is a customized WordPress website with a membership plugin installed to protect and drip your content based on member access. It's a fully functional WordPress site, so you can add as many pages and plugins as you'd like!
HERE IS WHAT YOU GET WHEN YOU SIGNUP TO
THE MEMBERSHIP LAUNCH BOX:
A Completely Customized Membership Site Matching Your Brand
Complete with a login page, dashboard, one free and one paid offer (online course or a recurring membership) setup for you. We put in placeholders and you can come in to place your content.
Yes, we also support login with facebook! (and I'm pretty sure we're the only ones, that I found…)
This is the page your members see once they login.
Do you plan to build a membership site? An online course?
Do you have both? No problem!
You can turn your platform into a portal that showcases all your offers: Memberships, online courses, freebies, coaching (group and individual).
A central place for your clients to access your products and services.
Functional and Beautiful Navigation with
Smart Vertical and Slider Menus
Our smart vertical menus creates easy navigation through your modules and pages; the accordion style accommodates modules with lots of lessons so the screen is not cluttered by too much information.
Prefer horizontal menus? No problem, you'll love our Slider Menu that keeps track of progress!
Smart Progress Tracking to Help Your Members Consume Your Content (includes Progress reset feature!)
Do you have mini courses, online courses that require your members to view content in a specific order?
Do you want to guide them through the process? You can!
Display to-do lists, progress bars and/or pie charts to help your members track their progress and stay accountable through the process.
Keep Your Members Engaged with Conversation Modules
Do you want a place for your members to interact with each other but don't want to have to manage a forum? No problem, the Conversations Module is what you need.
Create as many modules as you like with the option to make them private (so one on one between you and the student) or global so all students can participate.
We've also added an option for a student to archive a discussion and/or download it as a pdf.
Use the Remember Page Feature to Help Your Members Continue Courses They've Already Started
Easily add a button on your dashboard (or anywhere on the site) that will directly link to the page last visited.
This will not only help your members and students pick up where they left off, it's also a great way to keep them focused — just combine it with the display of percentage completion.
Easily Share Resources with Your Members
Thanks to Our Powerful Drag and Drop DROPBOX Share.
Simply drag and drop files in your dropbox folder and they magically appear inside the member area. Great for call recordings, audios and more!
Use Our Customized Landing Page Template to Attract Leads
The Membership Launch Box comes with a landing page template that you can duplicate and customize and use to attract leads. With the Optin-Login-Instant-Access strategy, members get instant access by just clicking on the signup. They get added to the membership, logged in and redirected to the freebie page (and of course they get their login info sent by email too!)
And yes we support signup with Facebook!
USE OUR CUSTOMIZABLE SALES PAGE TEMPLATE to EASILY SELL YOUR PROGRAMS AND SERVICES
Because you can't really sell a membership site without a sales page,
the Membership Launch Box also comes with a sales page template that you can duplicate customize and use to attract leads and clients.
Duplicate the page as you need, add your copy and images and you're all set!
Our team of VAs available inside the Client Care Program will help you customize it so it perfectly fits your brand and automatically links to your member area.
Ready to build an amazing platform your members won't want to leave?
SETTING UP YOUR MEMBERSHIP SITE IS AS EASY AS 1-2-3:
Signup for the Membership Launch Box (we'll send you a link if you're a good fit)
Schedule a strategy session for us to gather the info we need to start building your platform (1 week)
We deliver the platform to you in one week and we meet again (because we love you!) then you take over and use your VA time to start putting in your content!
The Membership Launch Box is a turn-key solution that allows you to build a robust and secure area for your members. If you run multiple programs it will allow you to centralize all your assets and efficiently cross-sell, up-sell/down-sell your products and services.
Being part of the Membership Launch Box allows you to :
Focus on the right stuff and not worry about the tech. Focus on selling, teaching and scaling your business.
Provide an incredible experience to your members who will rave about you and your membership
Save time and simplify your business by organizing all your content all in one central place.
HERE IS WHAT YOU GET WHEN YOU JOIN THE MEMBERSHIP LAUNCH BOX
A Customized Membership Platform
built and installed on your domain. Whether you sell online courses, a recurring membership, or one-on-one services, the platform can support it!
Regular Secure Full Backups and Updates of the platform:
WordPress, your theme and plugins (if you decide to join the Client Care Program)
3-month free access to a private facebook group with weekly office hours where you can ask us anything around memberships: the tech, the marketing, the selling, we're there for you!
Full Access to the Empower Me Tech Lab
Our own membership that includes tutorial videos fo your take take over your membership and make it grow. This is where you access our super cool ticket system to manage the VA tasks if you signup to the Client Care Program.
(We've had over 130 Membership Launch Box clients going through the Lab so far!)

MEMBERSHIP LAUNCH BOX PROGRAM
THE TECH SPECS:
– We use the Divi theme
– We can use either MemberPress or AccessAlly as the membership plugin. (Licenses need to be under your name and purchased separately). If you want to use WishlistMember, let's talk!
– CRM/Email system: we work with all major email systems. We'll need to make sure that yours can work with the membership plugin that best fits your needs.
Why two membership plugins options? Because they answer different needs. If you need help figure out what solution would work best for you let's hop on a call and I'll be happy to discuss it with you.
(This is not a pitch call. I hate it and I would probably suck at it.)
You're an action taker and you want to focus on your business, not the tech
You want to provide a safe private space for your clients and members
providing a secure and functional member area to your members is non negociable
You're looking to build a long term relationship with a strong reliable team of tech people (that's us!)
You want to do as much of it yourself and let us pick up where you get stuck (that almost never works!)
Providing a customized unique space for your membership is not a priority
You don't care about member engagement and if your members consume your content or not, you just want to host videos and pdfs in a protected area
Frequently Asked Questions
WHAT IF I HAVE MORE THAN 1 COURSE OR MEMBERSHIP?
This is something to discuss with Nathalie during the onboarding call. We have a Client Care Program that gives you access to tech VA time that know the platform really well and can help you get your content ready for you if you don't have someone on your team to do it.
HOW LONG WILL IT TAKE FOR ME TO SETUP MY MEMBERSHIP ONCE IT'S DELIVERED?
You can be up and running that same day! It really depends on how much content you have to put in. During the recorded delivery call, we will walk you through how to add your content (copy, videos, pdfs..) and will answer any questions you have so you'll leave the call with a fully functional platform. You can also signup for our Client Care Program that will get you access to amazing tech VAs that can put in the content for you as well.
CAN I CUSTOMIZE IT FURTHER AND ADD MORE PAGES?
Absolutely. It's a WordPress theme so you can add more plugins, create pages, etc. The tutorial videos inside the Tech Lab will even show you how to change your branding and the layout if you ever want to do that. You have Full Control. The tutorial videos are not teaching you WordPress or a theme though so you'll need to roll up your sleeves if you want to take on the DIY hat.
I AM NOT TECHIE AT ALL? IS THAT FOR ME?
YES! It's a no tech Hassle platform, you have tutorials videos and instructions inside our own membership (that you have unlimited time access by the way!)
WHO WILL OWN THE WEBSITE?
You do own the site of course!
ANY MONEY BACK GUARANTEE?
Once you signup, the fee is non-refundable, but we're also human and we know that sometimes s..it happens so we treat any case on a case by case basis. Our guarantee to you is that you'll have a fully functional membership site ready to welcome your members!
I'M NOT SURE THIS IS FOR ME, IT LOOKS TO GOOD TO BE TRUE, I HAVE QUESTIONS!
You Run Your Business. We Handle The Tech.