Got A Great Idea for an Online Course or Membership?
Grab your STRESS-FREE Step by Step Guide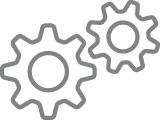 Ready to Automate Your Sales & Marketing?
As Infusionsoft Certified Partners, we specialize in simplifying, automating and optimizing your sales funnels to create custom sales and marketing plans that bring in a constant flow of leads and optimizes the value of your existing clients.

Looking for a Team of Experts To Help you Make your Website or Membership a Reality?
We'd love to speak with you and see if we can help. Schedule a discovery session so that we can discuss your needs and see if we can help.

Ready to Launch Your Membership Site or ECourse?
If you need clarity on what membership solution could work for you or need assistance with your launch setup, that's exactly what we do. Schedule a call to see if we can help.
WHAT OUR CLIENTS HAVE TO SAY ABOUT US…
"Before finding Nathalie, I'd had a bad experience with another developer and so-called Infusionsoft expert who didn't deliver on their promises. Thank goodness I acted on the recommendation of a friend and got in contact with Nathalie. In a sea of pretenders, Nathalie's the real deal. Uber responsive, clever, and very kind, nothing is ever too hard for Nathalie. Somehow she's always able to translate my (absolutely non-technical) vision into reality.
Since we've started working together, Nathalie has helped me create a number of automated campaign sequences in Infusionsoft and taken care of everything that went along with setting up a beautiful, brand new membership site using Access Ally. In fact, these days I regularly get emails from my clients telling me how much they love the membership site for The Betty Booked Out Formula.
I love working with Nathalie. You will too!
Kate Byrne
Betty Means Business"
It has been invaluable to have Nathalie Doremieux, an AmbitionAlly Certified Partner, helping me every step of the way. She set everything up to run seamlessly with Infusionsoft. Having the support of both Nathalie Lussier and Nathalie Doremieux during my first big launch made all the difference.
Not only does my members area look the way I want it to, it also has the back-end functionality that I need to automate and grow my offerings.
From great customer service to beautiful design, I can't say enough about AccessAlly and Nathalie Doremieux's services!
I've really enjoyed working with you! I've gotten at least one sale every day since the membership site launched. So far, my new subscribers have been very impressed with the membership site. I'm absolutely thrilled with what you've set up for me and how much more professional this is making my business feel. 🙂
DO YOU WANT TO MAKE MORE MONEY FROM YOUR LIST?
Here is our 3 steps to SKYROCKET your Lead to Buyer conversions